App Studio
EInnovator App Studio is a cloud based visual IDE that allow to easily develop and test applications and other software artifacts. An ideal tool for rapid application development and fast product delivery. Accessible to initiated and intermediate-level developers, but also a great complement to experienced software-engineers.
EInnovator App Studio is based on the paradigm of Model—View—Component. Rich tooling allows to edit the application data-model, design and preview stunning views, and define application components of different types.
A built-in run-time and emulator allow to test and demo applications UI/UX workflows using test data and test users without having to deploy to the cloud. Code generation to multiple Targets allow creation of a variety of solutions from the same project, including: web applications, web-services, mobile apps, client libraries, and more. Generated artifiacts are pushed to a Git repository, so you have full control over the project and the code.
Integration with Cloud Manager and EInnovator Cloud makes it super-easy to run builds and create application releases and deploy to the cloud.
Define data-models, simple or complex, suitable for your application and business-domain.
Edit Views using a rich widget-library.
Use wizards to generate common components (e.g. CRUD web-controllers).
Style your view with Stylesheets.
Organize static resources used by views.
Test UI/UX workflows and application logic before deploying to the cloud.
Generate artifacts to multiple target and push to GIT repositories.
Integrate with Cloud Manager for continous-delivery on a Kubernetes cluster.
Integrate with resuable core micro-services to focus on the busines-domain.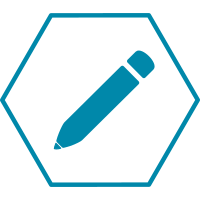 Documentation